Machinery
Crown Stem Cutting Machine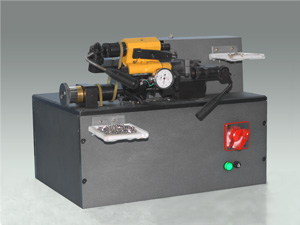 ± 0.1 mm tolerance
Production rate up to 250 pieces/hr
Japan Mitsubishi motors
SKF self-lubricating bearing
Patented resin cubic zirconia cutting wheel
Hardenized crown stem holder
Patented radiator
Easy maintenance
Safe 12V controlling voltage
Affordable semi-automatic stem cutting & crown fitting machine from the 30-year watch maker Xonix is here. Our extensive experience in watch making is behind the design of this machine for watch production line. We used specifically designed components to ensure high reliability. With quality motor, bearing, stem holder, and cutting wheel, the tolerance of the stems are minimized to ± 0.1 mm. As precise as this machine is, it is simple structured for easy maintenance and safe to use with the controlling voltage running at 12V instead of 220V.
Watch Timing Machine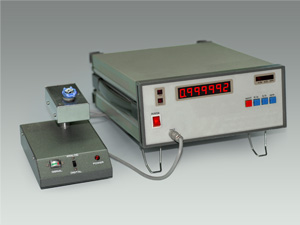 ± 0.1 ppm tolerance
Temperature-compensating crystal resonator
Patented inductive sensing circuit
Sampling rate at 0.25 sec
MCU with patented CPLD (complex Programmable Logic Device)
Push button mode switch
Frequency testing
Monthly tolerance testing
PPM value detection
Test speed of 1 unit/sec
Control the accuracy of your production watches with the Xonix watch timing machine. With error margin of less than ± 0.1 ppm and testing speed of 1 unit/second, this machine is ideal for production line. Three different tests, namely frequency, monthly tolerance, and PPM value, can be performed with just a push of a mode switch button.